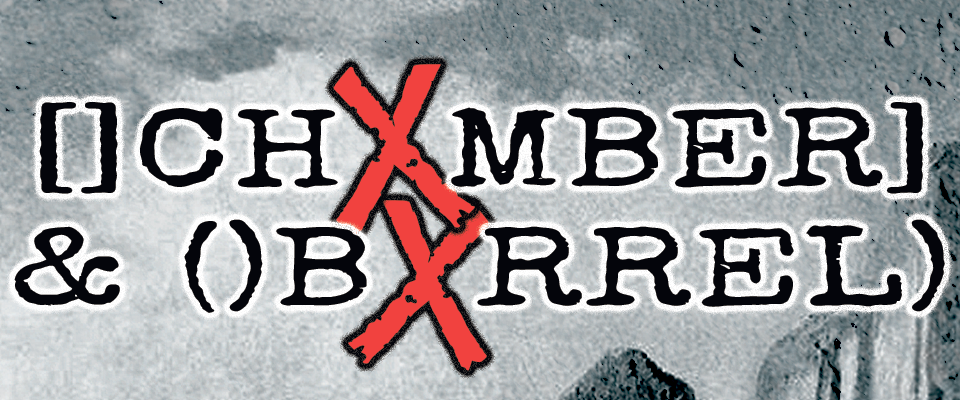 [[CHXMBER] & ()BXRREL)
A downloadable supplement
Before a bullet is even aimed, the wealth hoarded behind the lead sets out to drain the lives of others...
[]CHXMBER] & ()BXRREL) is a supplement for Rathayibacter's [BXLLET> that lets the PCs build power and hold sway over a settlement. It was made as part of [BXLLET> JXM 2.
Your purchase includes a fully bookmarked, 10-page PDF with rules for hoarding Barrels of material wealth and different things to spend them on, such as enticing NPCs to act as Agents of your will and building up your personal fortified Chambers.
While these mechanics were designed for [BXLLET>, they could easily be dropped into any rules-light system to bring some more play options to your weird west or post-apocalyptic setting.

A limited number of free community copies are available below for those who are currently struggling. Every purchase of []CHXMBER] & ()BXRREL) will unlock one additional free community copy for another user. If you are feeling particularly generous, you can increase your purchase price, and for every $5.00 above the default price you pay, another free community copy will be unlocked!

Join my mailing list for free versions of my games, free boardgame giveaways, and exclusive discounts!

Purchase
In order to download this supplement you must purchase it at or above the minimum price of $4 USD. You will get access to the following files:
Exclusive content
Support this supplement at or above a special price point to receive something exclusive.
Community Copy
If you're struggling financially but still want to check out []CHXMBER] & ()BXRREL) , grab a community copy for free. A set number will be available to begin with, and then every purchase of the supplement will make another free community copy available.
If there are no more community copies available, but you just can't afford the cost, send me an email, no questions asked.