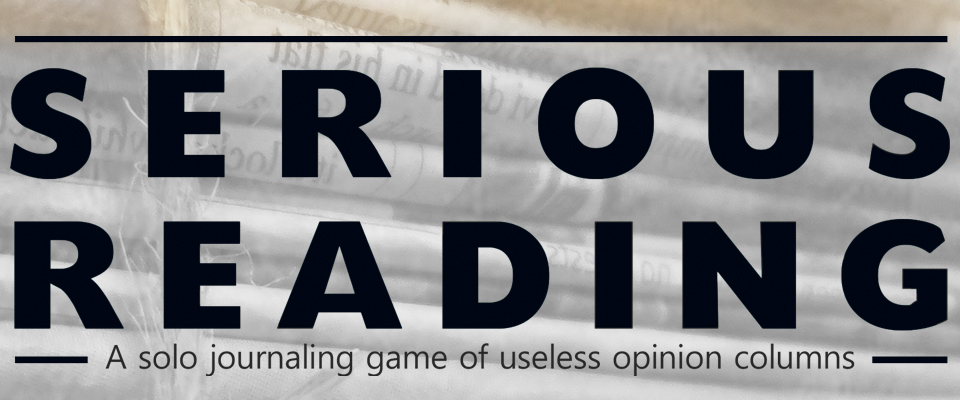 Serious Reading
Expansion for Serious Reading Released!
---
The world's only satirical solo journaling game about the dark, sad lives of opinion columnists has just received an expansion: Seriouser Reading!
This expansion adds first and last name roll tables for your columnist character and a full second set of Headline and Write About tables, more than doubling the content in the original game.
These additions have been included as a second page in the original PDF file, so if you've already downloaded Serious Reading, simply download it again and you'll get the expansion as well! The prompts this time around tend to be more specific and a bit more bleak, so be mindful of your safety tools and remember that you can just stop anytime the Poe's Law–driven comedy hits too close to reality.
Enjoy!
-Jordan